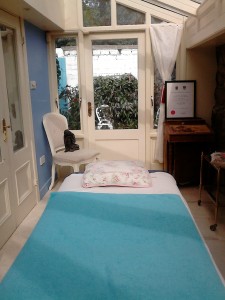 At the Clinic, we offer 360*  WELLNESS COACHING for groups and individuals.
WHAT IS WELLNESS COACHING?
Wellness coaching weds the best of coaching with the best of:
THE ART AND SCIENCE OF HEALTH PROMOTION.
LIFESTYLE BEHAVIOURAL CHANGE.
PERSONAL GROWTH.
Wellness Coaching is for :
People who are seeking greater Health.
People who have health challenges (High cholesterol, High blood pressure, Weight, Diabetes etc) and those who want to fully reclaim their health.
People who want to move better, eat better and feel better!
People who want to strategize ways to find the time to be well.
People who want help being accountable to themselves for lifestyle improvement.
People who want to live an abundantly healthy life!
Advantages of WELLNESS COACHING
Research indicates that over half of what determines our health is our lifestyle choices.
  Motivation is even more important than information. Just knowing doesn't mean "doing"!
  Medications and treatment programs work best when you follow the programs of diet, exercise, stress management, etc. that your healthcare provider recommends.
Many behavioural medicine and wellness programs struggle with helping people to change their lifestyle behaviours
  Wellness coaching is different because it focuses on the on-going coaching relationship and uses a powerful coaching methodology to ensure change.
  Change happens when people are ready for it, and lasts when the coaching process is followed entirely. It is in their court and they decide!
WELLNESS COACHING helps the client achieve lasting lifestyle behavioral change.
  The coach guides the client in taking stock of their current level of wellness and works with them to focus on areas that they will benefit most from improving.
  Together a Wellness Plan is created to guide the client through the change process and insure the results .
What Happens in Wellness Coaching?
  Wellness coaching may focus on helping you to follow the "Lifestyle Prescription" that you have been advised to follow by your healthcare provider. There is greater compliance with greater alliance!
  Wellness coaching provides a combination of support and accountability, insuring that you will really do what you say you will do to improve your lifestyle.
The coaching experience is much like climbing a mountain with an experienced guide. Mountain Guides do not climb mountains for people, they enable people to climb to new heights in places they may have never been before. The guide is an ally, a supporter, a source of feedback and a motivator who holds a person accountable to the task taken on. Together, they attain the summit and experience increased health
 The Wellness Coach is a behavioral change expert who helps you achieve the lifestyle improvements that your healthcare provider wants to see you make.
Ways to use a Wellness Coach
Prevention: When a Health Risk Assessment or just life tells you that a change is needed, a Wellness Coach can assist you as you make the lifestyle changes needed to prevent a potential Health Challenge.  •  Weight Loss – Improved body composition •  Nutritional changes •  Increased Activity •  Life Balance  •  Stress Reduction and Coping
Achieving Wellness in the face of health challenges
Increasing overall Wellbeing.